During the first day of school at Constance Billard, Jenny takes her place as the new Queen Bee. However, Blair gets in her way. Lily returns home to find that things are not as they were when she left them with Rufus. At NYU, Olivia Burke, an actress, enrolls and is assigned to be Vanessa's roommate.
The Starlight Mints - Black Champagne
Jenny gets ready for school;
Blair runs into a group of girls outside her room.
Magic Bullets - The Upstairs Flight


Blair meets the 'Master Of The Universe Society'.
Art Brut - Summer Job
Serena interviews at various fashion ho
uses.
All Wrong And The Plans Change - I Get Down
Serena & Ursula chat.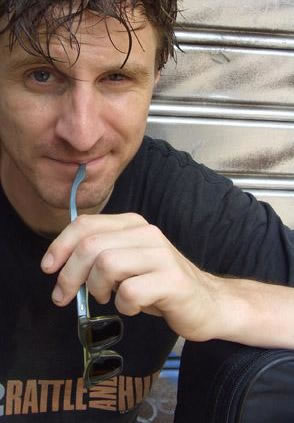 Almost Charlie - Leaving Is Easy
Dan gives 'Kate' advice on classes.
FarEast Movement - Dance Like Michael Jackson
Dan waits for Vanessa at the movie premiere.
Bizet - Habanera (from Carmen)
Blair hosts a slumber party for Constance girls.
Passion Pit - Moth's Wings
Blair texts Chuck about his present; Ursula thanks Serena; Vanessa phones Scott; Scott makes plans with Georgina; Jenny takes on the role of queen as Blair finds new subjects to rule; Olivia asks Dan for another chance.
Download them here