In a flashback to the 80s, 17-year-old Lily Rhodes gets kicked out of boarding school and runs away to Los Angeles, reconnecting with her parents, Rick (Andrew McCarthy) and Cece (guest star Cynthia Watros, and sister, Carol (Krysten Ritter). Back in present day, Blair and Nate attend prom together, but the evening doesn't turn out exactly as planned and Chuck (Ed Westwick) has a little something to do with that. Serena and Lily don't see eye-to-eye over Serena's recent run-in with the law. No Doubt performs in the episode as an 80s band called "Snowed Out."
Missing Persons - Destination Unknown
Flashback of Lily driving to L.A.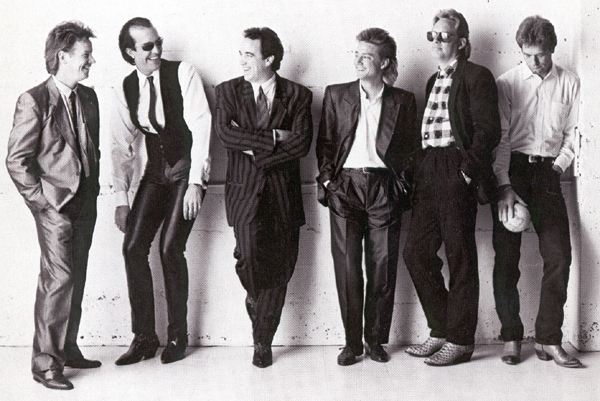 Huey Lewis And The News - I Want A New Drug
Flashb
ack of Lily meet
ing her dad for dinner.
English Beat - Mirror In The Bathroom
Flashback of Lily asking a
bout her sister, Carol, at a diner.
Modern English - I Melt With You
Flashback of Owen asking Lily if she wants his helping finding Carol.
Billy Idol and Generation X - Dancing With Myself
Dan asks Jenny for a
prom dress; Flashback of Lily getting ready for her date with Owen.
No Doubt - Stand And Deliver
Snowed Out performs as Owen & Lily arrive at the club.
The B-52s - 52 Girls
Flashback of Lily commenting on Carol's life & Carol advising Lily not to reveal their background.
New Order - Blue Monday
Flashback of Lily, Carol, Shep & Owen breaking in music video producer Keith's house.
Men Without Hats - The Safety Dance

Flashback of Lily & Owen drinking at Keith's party.
Depeche Mode - Just Can't Get Enough

Flashback of Carol confronting Keith as Lily & Owen dance; Blair confronts Chuck.
The Dils - I Hate The Rich
Flashback of the fight at Keith's party.

Fountains Of Wayne - Prom Theme
Blair & Nate dance.
Freur - Doot Doot
Serena thanks Blair for being 'her sister'; Flashback of Lily & Carol leaving the police station; Lily sends Serena a text apology.

Download them here