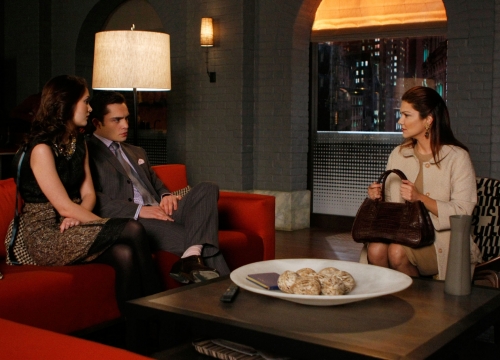 Rufus and Lily grow suspect of Jenny's relationship with Damien. Chuck learns more about the woman who may or may not be his mother. Dan and Vanessa struggle through the awkwardness of dating other people.
Julian Casablancas - Left & Right In The Dark
Damien & Jenny make plans to go out.
Far East Movement - She's On The Move
Serena & Nate make out in his kitchen.
Julian Casablancas - Out Of The Blue
Dan & Vanessa kiss behind the mock photo stand.
Julian Casablancas - Ludlow St.
Vanessa & Dan's dates dump them.
Julian Casablancas - 11th Dimension
Dan confronts Vanessa over her lie about dating Paul.
Florence And The Machine - Dog Days Are Over
Vanessa tells Dan she has feelings for him, then they decided to give their relationship a try; Rufus tells Jenny she can't see Damien anymore.
OneRepublic - Secrets
Jenny meets up with Damien; Vanya tells Lily that Rufus left his scarf at Ms. Holland's apartment; Serena leaves her father a message; Chuck sits down to talk with his mom.
Download them here